A sustainable food future begin with taste experiences in social contexts
Researchers and practitioners were gathered at the Creative Tastebuds conference to discuss how our sense of taste can help ensure new and more sustainable food choices. One of the main points made at the conference was that a sustainable food future begin with taste experiences in social contexts.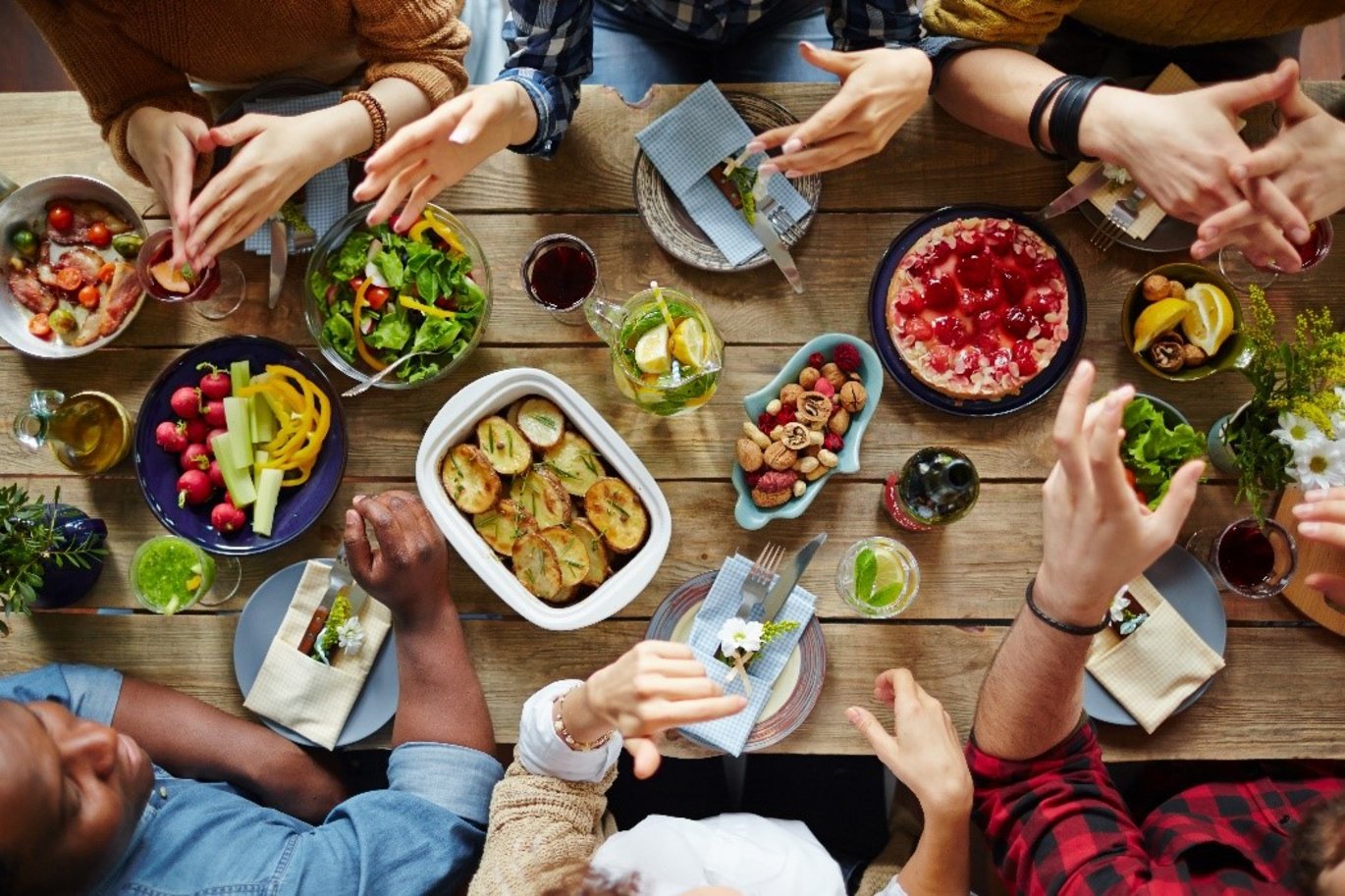 A change in our eating habits is necessary, if we want a sustainable future for both humans and the planet, but what makes people reflect on, experiment with and choose sustainable food alternatives?
This was the topic, when researchers and practitioners, including representatives from the food industry, were gathered at the Creative Tastebuds Conference in Ebeltoft in the middle of August.
The research and dissemination centre Smag for Livet, the meal laboratory Institute of Meals and Aarhus University organized the conference, which was the second of its kind, and the program included a series of contributions from internationally renowned researchers covering various aspects of the connection between taste and sustainability.
Taste is more important than morality
Associate Professor Susanne Højlund from the School of Culture and Society at Aarhus University is the mastermind of the conference.
She stresses that humans are not very motivated to change behavior based on moral imperatives, and that this is key to a sustainable development:
- Taste comes before morality. We need to like what we eat and, therefore, change taste preferences, and it is not enough to talk about it: Sustainable eating must be experienced in a social context. We are social beings, liking what the others like and sharing our preferences, both here and now - and through generations - and food culture, habits and traditions are not always supporting new ideas of how to save the world.
Professor Milena Corredig from the Department of Food Science, who moderated one of the debates at the Creative Tastebuds, agrees that it is crucial to take the human and society into consideration when doing research:
- We need to be aware that science takes place in a context, and that science itself does not produce actions. With the conference, we are trying to create a cross-disciplinary community, who appreciates that the human component is very important, but also very complex:
- Creative Tastebuds has brought together researchers and practitioners, who would otherwise never have met - and new coalitions are being made, inspiring people to look beyond their fence.
Consistency and familiarity in the food industry
One of the main hurdles on the way to a sustainable food future, discussed at the Creative Tastebuds, was the consumer demand for consistency and familiarity.
- The consumers have standards and want to recognize the taste of their food: It should be the same Coca Cola and the same pizza that we get every time, because, otherwise, we will complain - and that is the ideology behind the food industry: to sell these expectations and to fulfill them, Susanne Højlund says.
And this is a challenge for the industry, when moving food production in a more sustainable direction:
- The food industry needs to create buildings blocks that are always put together in the same way, following recipes carefully, in order to respond to our expectations of consistency, not just when it comes to taste, but when it comes to food safety and public health, including labelling and shelf life. There are many limitations imposed on the industry, Milena Corredig says:
- This is especially difficult when working with the components of a more sustainable, plant-based diet, vegetables, which are of a more varying nature than other commodities.
The unexpected nature of wine and baking
There are, however, certain parts of our diet, where we have come to appreciate the unexpected.
Variety is a value in society, when it comes to wine, beer and other high-end products. We know and appreciate that one year can be different from another year.
- And when it comes to baking, we have already accepted that the result may not always turn out the same. In general, when we prepare our own food, there are many unexpected things going on, and we never know if our food burns - or if the apples are good today or not, Susanne Højlund says.
One way to a more sustainable food future could be to create a new sustainable food category between the category of ready meals and the category basic ingredients, which can facilitate cooking at home:
- It could be elements that you are putting together to create your meal, rather than cooking in a traditional way, such as protein products based on mushrooms, pre-spiced plant products or other things, Milena Corredig suggests:
- However, it is not enough to focus on the consumers and the food industry. If we want a more sustainable food future, we need to look at the entire food system, including the farmers and everyone who is part of the system, to create a supporting environment.
---
Additional information
Contact:
Milena Corredig, Professor, Department of Food Science, Aarhus University, mc@food.au.dk, Phone: +45 22719132
Susanne Højlund Pedersen, Lektor, Institut for Kultur og Samfund, Aarhus Universitet, etnosh@cas.au.dk, Phone: +45 87162125
You can also read more about the Creative Tastebuds conference on this website
Some of the "Creative Tastebuds" participants have already offered their views on sustainability and taste in a special edition of the International Journal of Food Design, which is available on this link (open access).
Visit the website of the research and dissemination centre Smag for Livet here
The Creative Tastebuds conference is an activity linked to the NFORM network at Aarhus University.
NFORM, New Foods for Physical and Mental Well-Being", is working with several partners in countries such as New Zealand, France, Canada and Denmark – including Aarhus Municipality – to conduct research on and develop sustainable food production, with the specific purpose of improving the well-being of disadvantaged citizens. The project is headed by Milena Corredig. Read more on the NFORM website.