Are the food ingredients of the future plant-based?
In collaboration with NEXUS A/S, researchers from the Department of Food Science, Aarhus University, have studied the possibility of using chickpea water, also called aquafaba, in foods where egg white is typically used. This has been done by focusing on the functional properties of aquafaba, and the results are promising.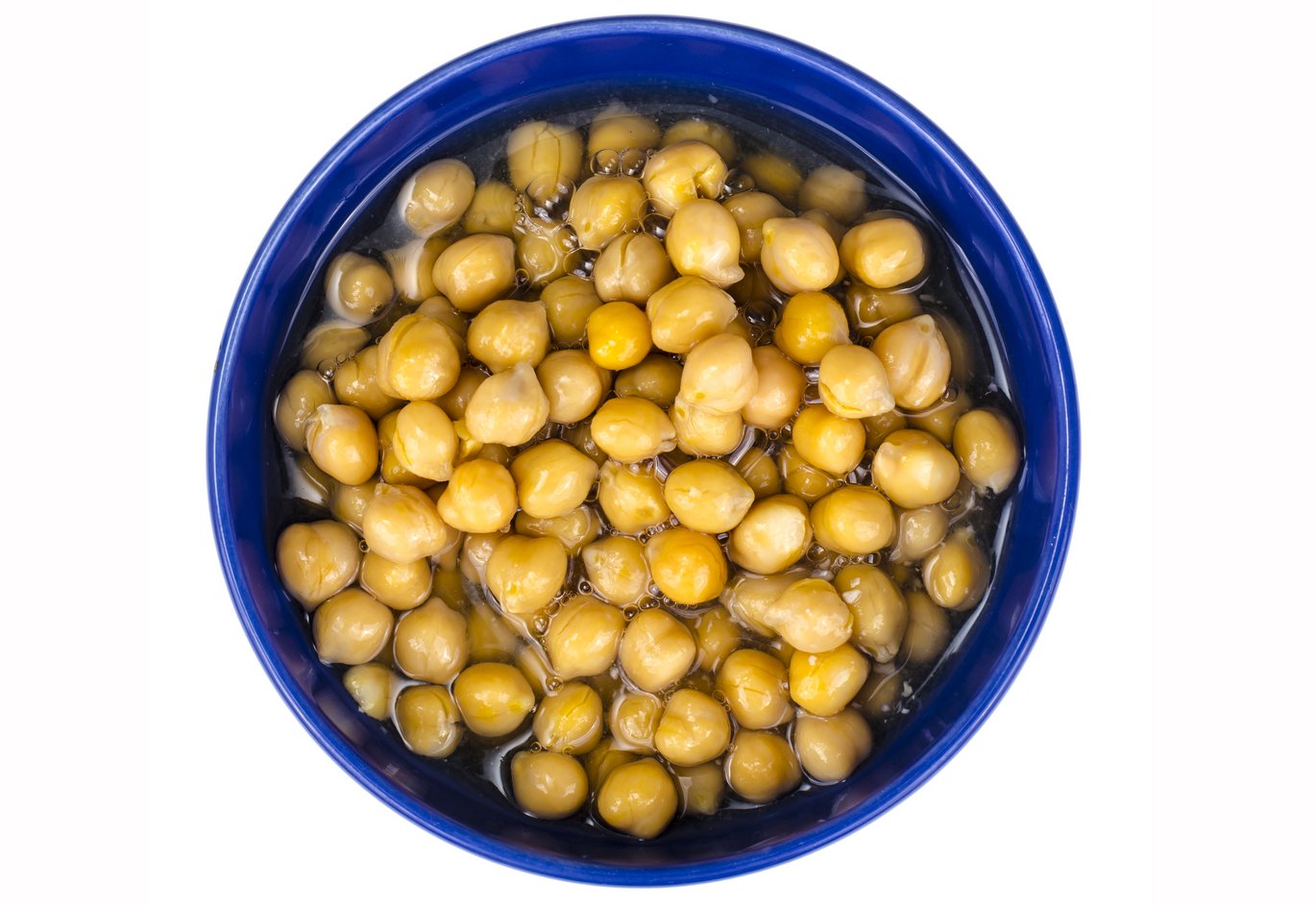 What do aquafaba water and egg white have in common?
Researchers from the Department of Food Science, Aarhus University and the company NEXUS A/S have come closer to understanding this, which could have a major impact on the composition of food ingredients in the future.
A few years ago, it was discovered that the residual products from the cooking and storage of canned chickpeas can be whipped and that the resulting foam compares to whipped egg white. The by-product was named "aquafaba" from the Latin word for water (aqua) and the Latin word for beans (faba), and it can include both water from canned chickpeas and the boiling water from the preparation of chickpeas.
Since then, only a few scientific studies of the functional properties of aquafaba have been accomplished. Now researchers from the Department of Food Science and NEXUS A/S have examined the functional properties of aquafaba and thereby gained new knowledge about how a plant-based by-product can match a known food, here egg white. The study has been carried out as a masters thesis project, and the results have been published in a peer-reviewed scientific article.
Chickpea water has special properties
Plant-based protein have received much attention in recent years as a possible substitute for/supplement to animal protein, which is based on the consumers' increasing focus on sustainability, climate and health, and partly as an interest from the food ingredients industry.
Legume production has increased over the past 15 years. This is mainly due to their protein content, which is comparable to animal sources.
However, not only the chickpeas are interesting in that context - also the by-product from the cooking of chickpeas and the brine from canned chickpeas appears to have special properties.
Marianne Hammershøj, Associate Professor at the Department of Food Science at Aarhus University in the Science Team Food Chemistry and Technology, elaborates:
- Chickpea water is like egg white in several ways. Both contain a certain amount of protein and no fat, they have the ability to bind fat, the ability to hold water, expose high solubility, ability to form gels, and the ability to foam and to emulsify, i.e., to stabilize liquids that are by nature not mixable. Therefore, it has clearly been a good idea to examine proteins from legumes and to compare them with known animal proteins. This knowledge can be used in a wide range of foods - from salad dressings to baked goods!
Chickpea water has great potential, simply because there is so much of it and because its protein composition has special food-functional properties. In addition, production is sustainable, the price is low and chickpeas are only to a low degree associated with allergens.
The Science Team Food Chemistry & Technology

The Science Team performs research on food chemistry and technology, including the quality of raw materials/food in relation to production, processing, packaging and storage of foods. The research results comprise characterization of animal- and plant-based protein, carbohydrates and lipids for food, as well as changes related to production, processing and storage. The research includes the development of new ingredients and the use of new protein sources. Key areas are lipid and protein chemistry (including proteomics and peptidomics), enzymes, structure and functionality of protein and lipid networks, oxidative stability, pigments, ingredients and content of health promoting and bioactive compounds, texture and rheology, as well as current and emerging technologies for food processing and their influence on the food matrix.
Different purposes - different requirements for foam
More specifically, the researchers have looked at the protein composition of aquafaba based on canned chickpeas. In addition, they have analysed the functional properties of chickpea foam and emulsions - and how these properties are affected by pH values and salt contents, which are realistic in food contexts. This was compared to foams and emulsions based on egg white.
This knowledge may be relevant, for example, for food products such as vegan mayonnaise and salad dressings, which emulsify at a pH value of between 3.5-4 and which have a salt content of approximately 1-1.5 %. It may also be relevant for foamed baked goods such as meringues and sponge cakes, where the pH value is typically neutral and the salt content low.
The extensive studies resulted in a number of interesting results, for example in relation to the foaming capacity of aquafaba - that is the volume increase due to air incorporation of the protein system.
Marianne Hammershøj says:
- By performing a foam test, we found that egg white have significantly greater foaming capacity than aquafaba. On the other hand, we also found that the resulting foam of aquafaba was stable to changes in pH value or salt content - at least within the range we tested in our study. Here, aquafaba differs from egg white.
That is not the only significant result of the foam test:
- Foam from aquafaba had a higher liquid content than foam from egg whites, which means that more liquid was bound in relation to the volume of the foam. It allows you to target the two protein sources for different purposes. Our study suggests that aquafaba can be a good alternative to egg whites in more water holding foods, says Marianne Hammershøj.
A good emulsifier
In the study, the emulsifying properties were tested by mixing aquafaba and egg white with sunflower oil. It turned out that aquafaba has a significantly higher emulsifying activity and stability level than egg white.
In short, the proteins of aquafaba are better at getting water and oil to bind together, and they also provide a more stable emulsion. Moreover, these properties were not affected by an altered salt content. However, the pH value played a role here. The stability of the emulsion increased with the pH value.
- All in all, the study shows that aquafaba has a number of functional properties, both as an emulsifier and as a foaming agent under pH values and salt conditions relevant to food. As a plant-based alternative to animal protein, aquafaba seems to be an interesting protein ingredient in foods where air and oil binding properties are important, concludes Marianne Hammershøj.
---
About the project