Call for abstracts: Arla Food for Health Conference 2020
On October 28 2020, the Arla Food for Health Conference will take place at the Arla Innovation Centre in Aarhus. Researchers at Aarhus University are invited to participate in the conference by submitting an abstract.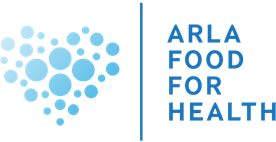 The Arla Food for Health conference will contain presentation of mechanisms behind the health effects of dairy products and ingredients in-vitro, in-vivo and in clinical trials. Researchers working within all aspects of ingredient development, food science, food technology and effect of diet on health aspects are invited to submit an abstract for the conference. The submitted abstracts will be used to select the investigators, who will be invited to bring a poster for the poster session. Accepted abstracts will be published online after the conference.
Poster presentations are divided in three research categories with chairs to lead the discussion:
1. Metabolic Syndrome:
• Food/ingredient-related research aiming for mitigation of the metabolic syndrome. E.g. Research on diet composition, individual food groups, fermented foods, the nutritional value of carbohydrate-containing foods. Natural superfoods, combination of nutritionally dense and matrix effects.
2. Malnutrition:
• Food/ingredient-related research aiming for mitigation of malnutrition. E.g. Essential micro- and macronutrients for children and elderly. The future food foundation for healthy and affordable food categories. Maintaining nutrients and dietary value within food products. Adequate nutrition for sensitive groups as children and elderly.
3. Immunity:
• Food/ingredient-related research targeting enhancement of the immune system. E.g. Improvement of the immune response and mitigation of allergy and inflammatory diseases. The main goal for the poster session is to discuss food science and get researchers to interact and create future collaboration.
Abstract submission guidelines

All abstracts must be submitted to: kasper.faarkrog.hoeyer@arlafoods.com
Limitations: A maximum of 250 words (excluding title and keywords). Abstract should include background with aim, methods, results and conclusions.
It will not be possible to submit abstracts after the deadline: September 25, 2020. Authors will be contacted October 9, 2020, regarding selection for poster presentation.
About Arla Food for Health

Arla Food for Health was established in 2015 as a consortium between Arla Foods amba, Arla Foods Ingredients Group P/S, Aarhus University and University of Copenhagen. Read more on the Arla Food for Health website.