Researcher wants to turn stale bread into packaging material
Too much bread ends up in the trash, but what if, instead, it could return to the supermarket in as high-performing and fully biodegradable packaging? In a new project, a researcher from Aarhus University will try to develop a green chemical process that can turn stale bread waste into packaging material. The project has just received 2.9 million DKK from the Independent Research Fund Denmark.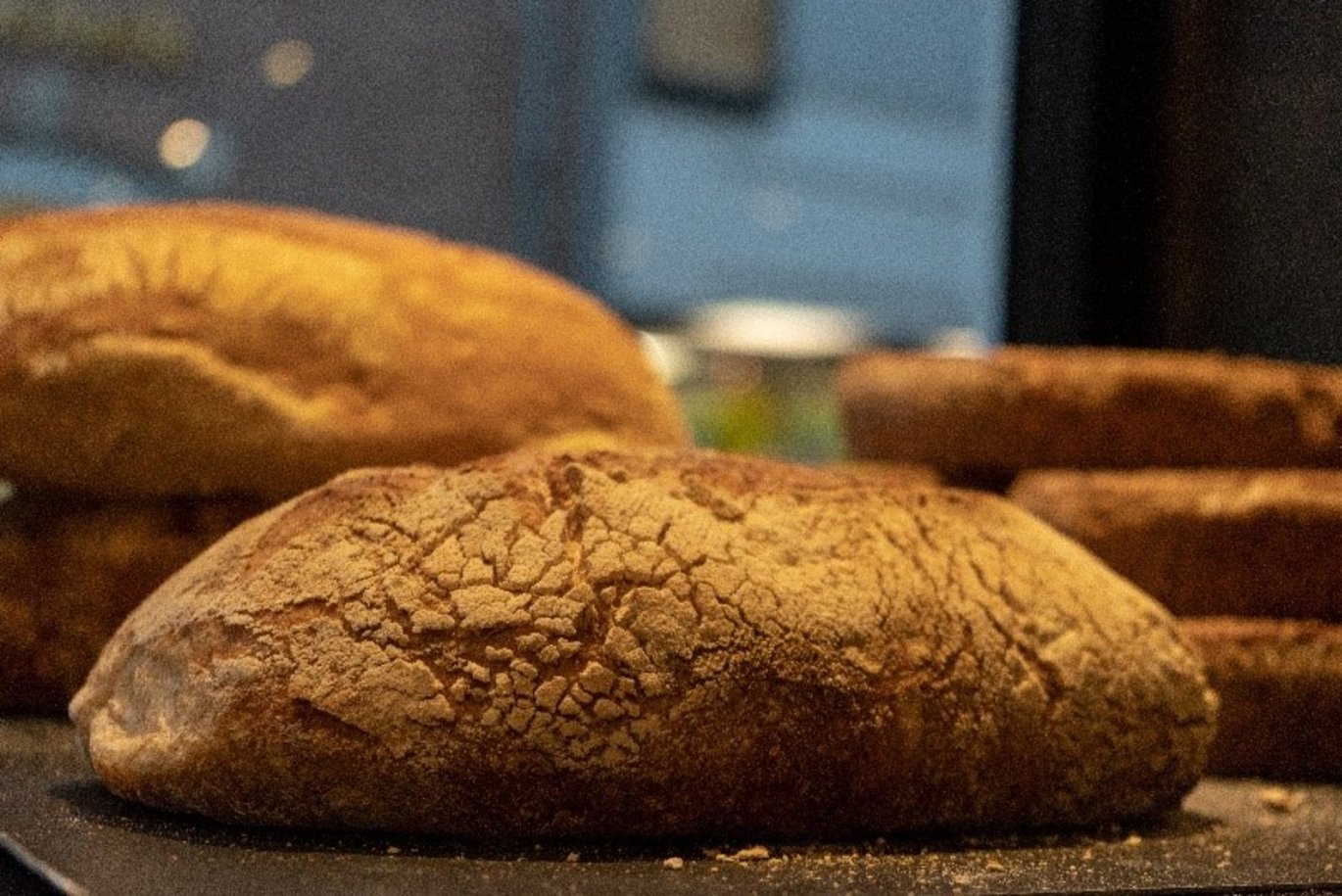 Is it possible to fight food waste, while creating a sustainable packaging material?
Assistant Professor Mario M. Martinez from the Department of Food Science at Aarhus University will take up the challenge.
He has just received 2.9 million DKK from the Independent Research Fund Denmark for a research project where the purpose is to provide chemo-mechanical methods to turn stale bread waste directly into biodegradable materials with high moisture resistivity for food packaging applications.
- Bread waste is the second type of food waste that causes the most negative environmental fingerprint. Some uses have been considered for the reutilization of bread waste, such as animal feed, and source of fermentable sugars. Nonetheless, their bread components have huge potential for utilization as something of higher value than a mere source of fermentable sugars: as building blocks of future bio-based and biodegradable materials. Therefore, it would be a much more efficient use of resources, if we took advantage of the polymeric nature of the bread components instead of breaking everything down to sugar, he says.
A green chemical reaction
Bread waste mainly consists of starch, gluten and arabynoxylans – a type of polysaccharides found in the cell walls of plants, including cereal grains. These are components with a huge potential for being used in future biodegradable materials - but understanding of their chemistries and crosslinking potential with adequate catalysts, donors and processing environments is needed to be able to create acceptable mechanical and barrier properties, and processing has to be environmentally friendly:
- This project will not only be converting bread waste directly into packaging material for the first time, it will also be groundbreaking by doing this with green chemo-mechanical methods using naturally-occurring organic acids and organocatalysts , both of which found in foods - organic acids can be found in fruits. Therefore, everything in this project is fully biodegradable and made from edible compounds, Mario M. Martinez stresses.
He aims to create prototypes that serve as high performance and fully biodegradable packaging material within the next three years, and get an understanding of the structure and physicochemical properties of such prototypes.
- With this new and innovative project, we will be able to fill a knowledge gap by explaining the direct conversion of the stale bread matrix into 100 % biodegradable films with good water resistivity and mechanical properties - and thereby to deliver a scientific breakthrough, Mario M. Martinez concludes.