Utilising our senses is critical to the design of future healthy food
Sight, smell, taste, touch, or hearing - all our senses come to play when we perceive and respond to food products, and finally when we make the food choice. This is the core of sensory science, which can be used to make our food choices healthier. The innovative research in the field carried out by Aarhus University is featured in a new book, edited by Professor Derek V. Byrne from the Department of Food Science.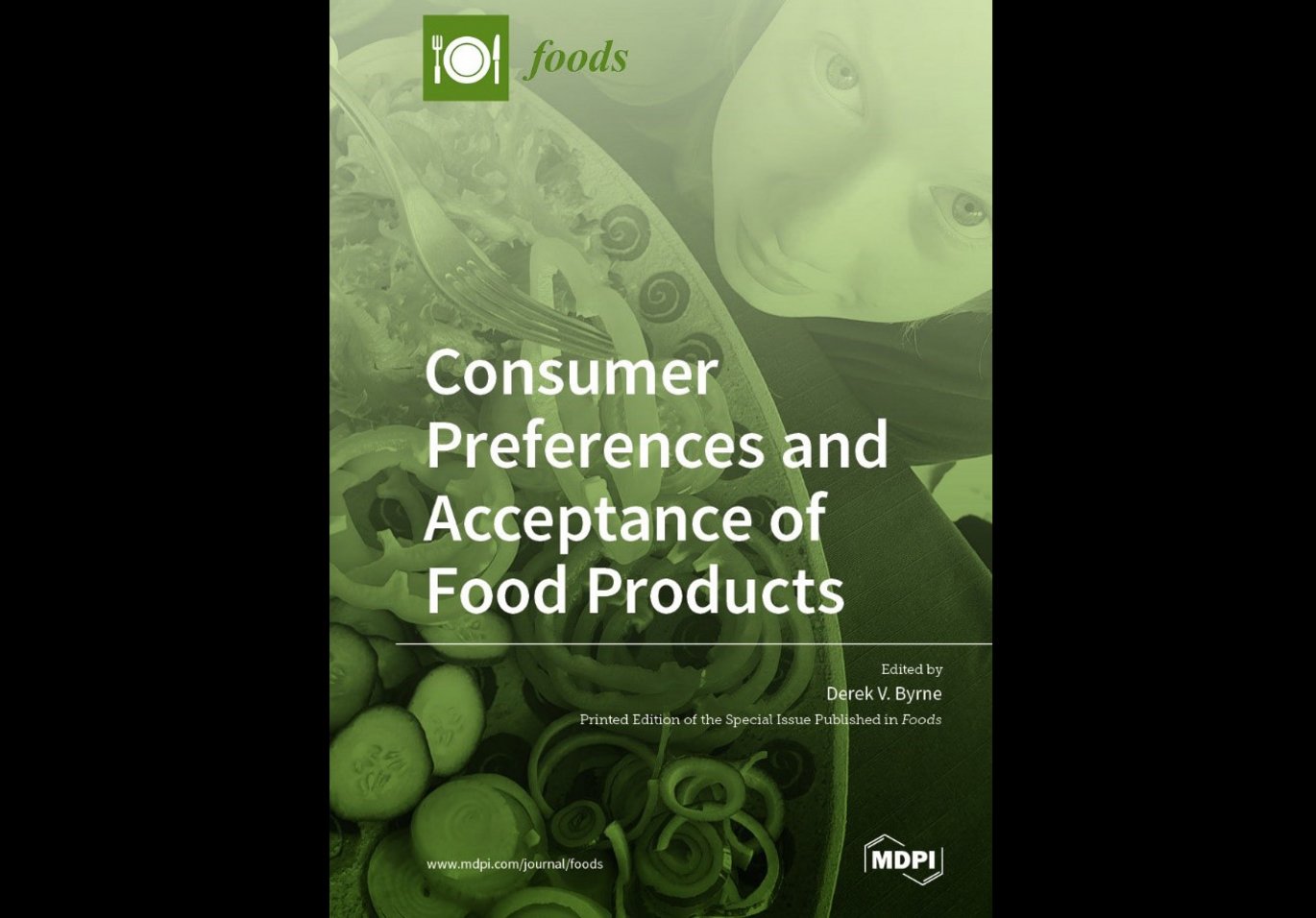 How does the brewing temperature influence on the taste of espresso? Can sugar-reduced products be just as sweet? - And does sleep curtailment affect our hedonic responses to liquid and solid food?
These are some of the questions answered in a new book edited by Professor Derek V. Byrne from the Department of Food Science at Aarhus University. The book includes key chapters from the Food Quality Perception & Society Science Team, which highlight that acceptance and preference of the sensory properties of foods are among the most important criteria for determining food choice and as such are critical to food design for the future.
Professor Derek V. Byrne explains:
- Sensory perception and our response to food products and finally food choice itself are affected by a myriad of intrinsic as well as extrinsic factors. The pressing question is how these factors affect our acceptance and preference for foods, both in and of themselves, and in combination in various contexts. Which factors overall play the largest role in how we perceive and behave towards food in daily life? - And how can these factors be utilized to make our food choices healthier? These are the fundamental research questions in the Food Quality Perception & Society Science Team and the topic of the new book.
Sensory science can reduce our intake of sugar
The book, entitled "Consumer Preference and Acceptance of Food Products" and published by MDPI Foods, brings together articles, which encompass the wide scope of multidisciplinary research in sensory science - different contexts, eating scenarios, design approaches and methodologies.
From Aarhus University, this includes innovative research related to sweetness, which has the potential to reduce our intake of sugar, argued to be one of the major contributors to the current obesity epidemic.
- The perception of sweetness is not just a matter of the amount of sugar added to a food product. The experience of sweetness depends on a number of factors that both have to do with the product itself and with the context in which the product is consumed. This includes food-intrinsic factors, such as product colour, aroma, texture and viscosity, and food-extrinsic sensory factors, such as visual, auditory, olfactory (relating to the sense of smell) and tactile (relating to the sense of touch) properties of product packaging, servingware, background music, ambient lighting, temperature and aroma, Derek V. Byrne says and adds:
- With an understanding of the interaction between these different factors and their relative importance to our perception and not to mention our behaviours towards, food and drink, we can contribute to the healthier food choices of tomorrow.