Meet the researchers at Food Week in Aarhus
Cell-based meat and milk, edible insects, sustainable food packaging, future protein crops and vegetable growth in salty soils - you can learn more about these topics, when researchers from Aarhus University take part in Food Week on 13-15 August.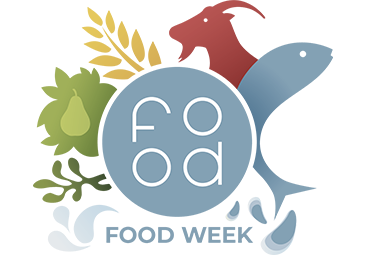 Do you want to know more about vegetable growth in soils, which have a high content of salt due to climate changes - and taste a crop grown in salty soils? Would you like to taste an insect-based product and learn about a climate-friendly diet? Are you curious about the new cultured meat and milk, which is based on cells? And how about future protein crops or sustainable disposal of food packaging?
Then join Aarhus University, who is present at the Food Week from 13-15 August.
The Food Week is the 2021 version of the Food Festival, which has taken place in Tangkrogen in Aarhus every year since 2012, but which had to be cancelled last year.
The new format distributes the different events to Salling ROOFTOP, Den Gamle By and various other locations all over the city, but the involved researchers from the Department of Food Science will all be gathered on the rooftop of the ARoS during the opening hours of the museum.
Among others, you can meet Postdoc Niki Alexi and Assistant Professor Janice Wang, who are working to make it easier for consumers to dispose food packaging in a sustainable way:
- Sorting of food packaging waste can be a very confusing activity, and we want to change that. In the Food Week, we invite everyone interested to take part in interactive games and consumer research. Through our games you can test whether you dispose food packaging correctly, learn some interesting facts about food packaging, and get the chance to hear more about the issues people often encounter when sorting garbage across Europe.
Niki and Janice are currently taking part in a European research project funded by EIT Food, InformPack, which aims to create campaigns that provide information about sustainable food packaging disposal to consumers.
You can also meet Associate Professor Jette Feveile Young, Associate Professor Margrethe Therkildsen, PhD student Stig Skrivergaard and Assistant Professor Martin Krøyer Rasmussen, who is doing research on cell-based meat:
- There is an increased demand for alternative solutions to traditional meat production to address the increased consumption of meat, for example in Southeast Asia, where demand is expected to double. This places new demands on the sustainable food production of the future, and cultured meat is one of the areas that we are looking at to find alternatives to traditionally produced protein sources. At Aarhus Food Week, we will be happy to tell more about this and answer questions from the visitors.
Jette, Stig and Martin are currently working on research projects, CleanMeat, TastyPorkCells, MeatSecret and Cultured meat – alternative matrices as scaffold in hybrid products, with the purpose of establishing robust cell cultures, fundamental conditions and taste development for the production of cultured meat and hybrids.
You can read more about the Food Week and the program on this website
---
Additional information
If you would like to know more about the research on cell-based meat, please contact Jette Feveile Young, Associate Professor at the Department of Food Science, jettef.young@food.au.dk, phone: 22307518
CleanMeat: CleanMeat is part of the CleanPro project, which is funded by the Ministry of the Environment and Food of Denmark under the Climate Research Initiative in Agriculture program with co-financing from Aarhus University. There are no other partners than Aarhus University.
TastyPorkCells is an AUFF NOVA project, i.e. funded by AU and there are no other collaboration partners.
MeatSecret: MeatSecret is funded by the Good Food Institute (GFI) and there are no other partners.
CulturedMeat - "Cultivated meat (muscle) - alternative materials as a base in hybrid products" is funded by the Danish Agency for Higher Education and Science and partners are KMC, GASA Nordgrønt, Legendary Vish, 3F BIO Limited.
If you would like further information about the EIT FOOD-funded InFormPack project, please contact Niki Alexi, Postdoc at the Department of Food Science, niki.alexi@food.au.dk, phone: 61672986